Almost: Pettersson shoots 60, misses 59 by a hair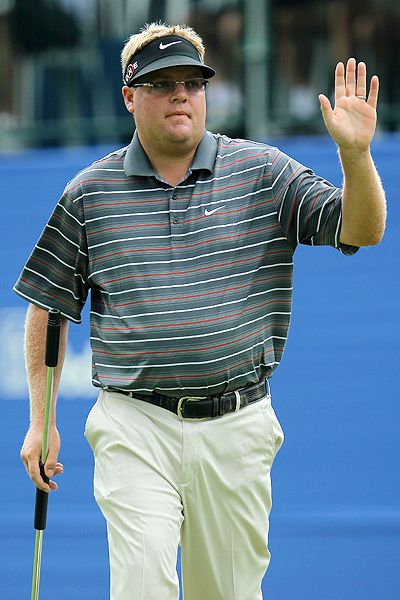 Carl Pettersson almost became the 2nd golfer this month, and the fifth ever, to shoot a 59. Instead, his birdie putt on the difficult 18th at the Canadian Open, 30 feet away and from just on the fringe, grazed the cup but didn't fall. Pettersson's 60, -10 for the day, included two eagles and one bogey, and put him back in contention after he barely made the cut with a 71-68 over the first two days.
The -10 ties the low round for the Canadian Open, set by Greg Norman in 1986 when par was 72 at Glen Abbey. The 60 did break the tournament record for strokes, however, that was set in 1981, again at Glen Abbey.
Good for Pettersson, a player I've enjoyed watching on tour. Let's see if he can do another 60 tomorrow and win the thing!